Written by Darren | 06 April 2012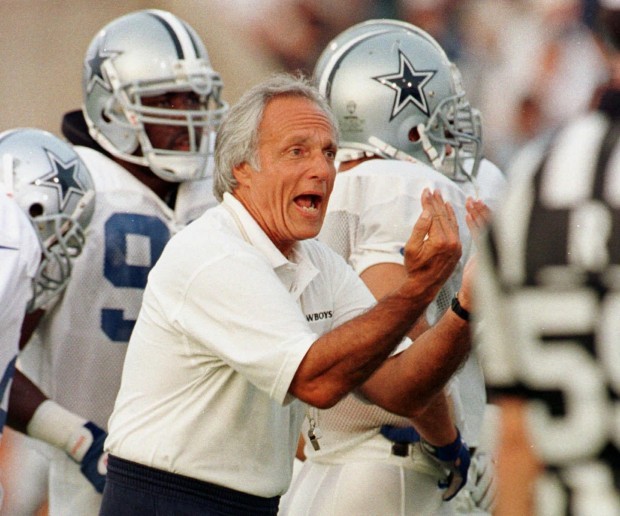 Former Dallas Cowboys special teams coach Joe Avezzano, whose wild sideline antics made him a fan favorite when the Cowboys won three Super Bowls in the 1990s, died Thursday. He was 68.
Cowboys spokesman Rich Dalrymple confirmed that Avezzano died in Italy. He had moved to Milan earlier this year to coach an Italian Football League team, the Milan Seamen. That team said on its website that Avezzano died of a heart attack. Attempts to resuscitate Avezzano were unsuccessful, the team said.
Avezzano had a 12-year run with the Cowboys and became a popular figure in North Texas. He was the Cowboys' special teams coach from 1990 to 2002, prowling the sidelines as the team won Super Bowls in 1993, '94 and '96. Avezzano was named the NFL's special teams coach of the year three times.
Known affectionately in the Dallas area as "Coach Joe," he maintained a high profile after he left the Cowboys when Bill Parcells was hired as head coach in 2003.